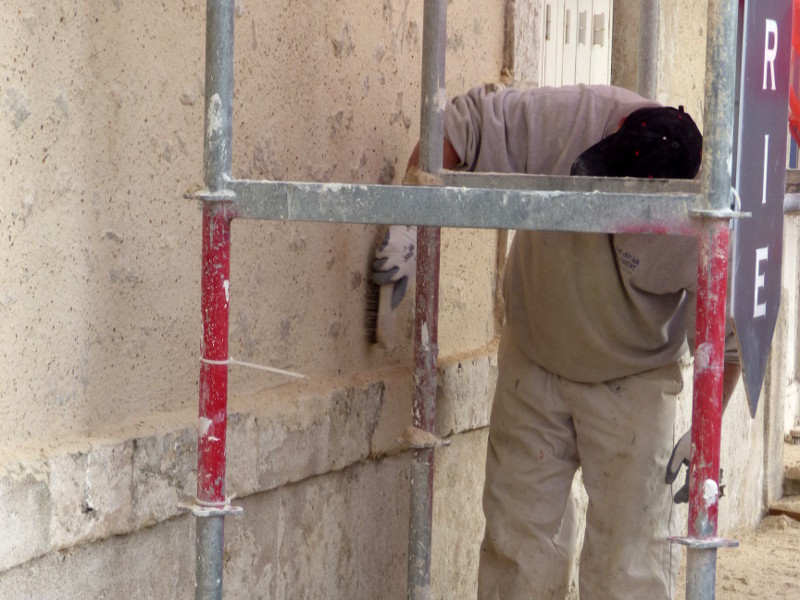 Valiant craftmen
We would like to showcase the work of the front wall restoration team in November 2019. Hard work that includes several steps… it was exciting to follow their meticulous work that brought back the old stones of the 1820 wall.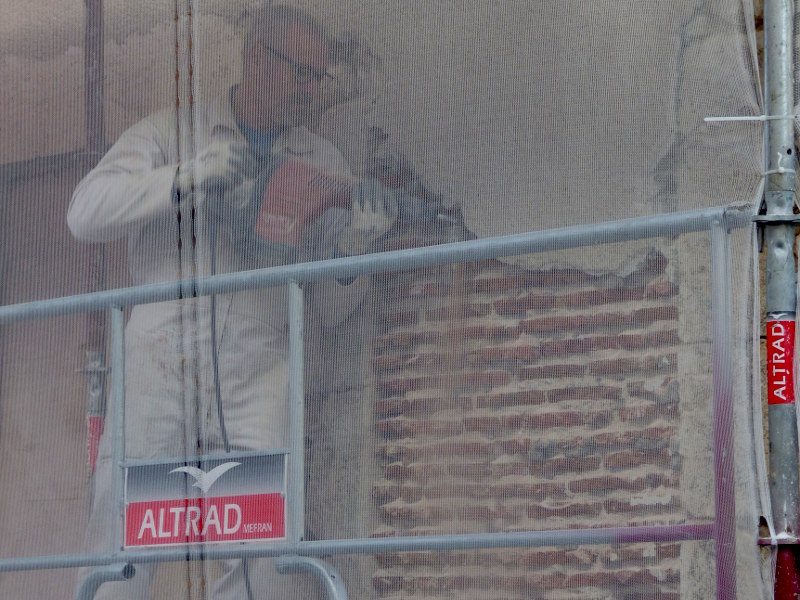 Le piquage des murs pour faire tomber l'ancien enduit-ciment qui cachait les vieilles pierres et briques.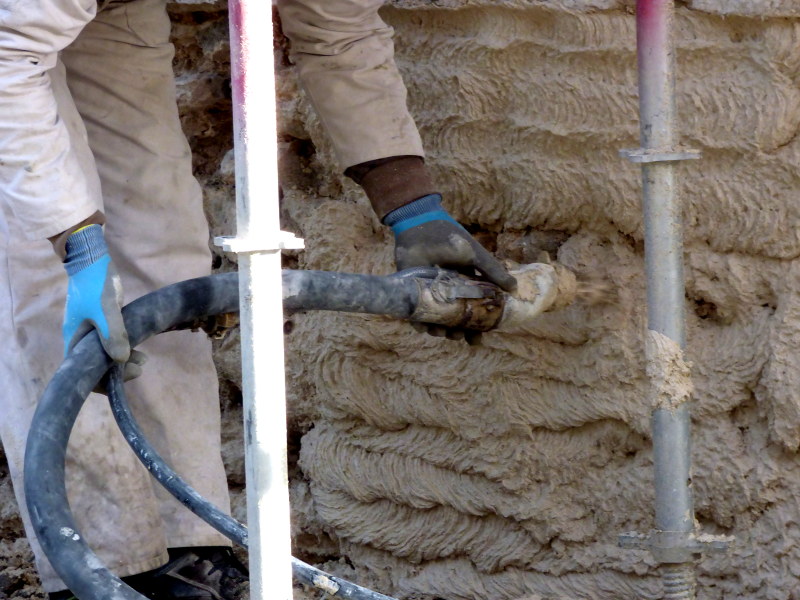 Application de l'enduit à la chaux sur les pierres…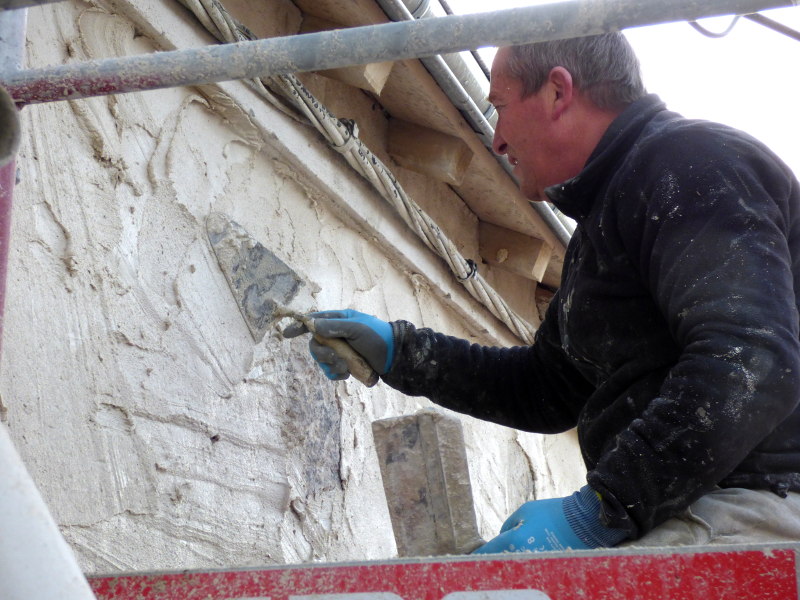 Ensuite l'enduit est inséré à la taloche entre chaque pierre et autour des fenêtres…
Voilà le résultat. Reste à attendre 1/2 journée avant l'étape suivante!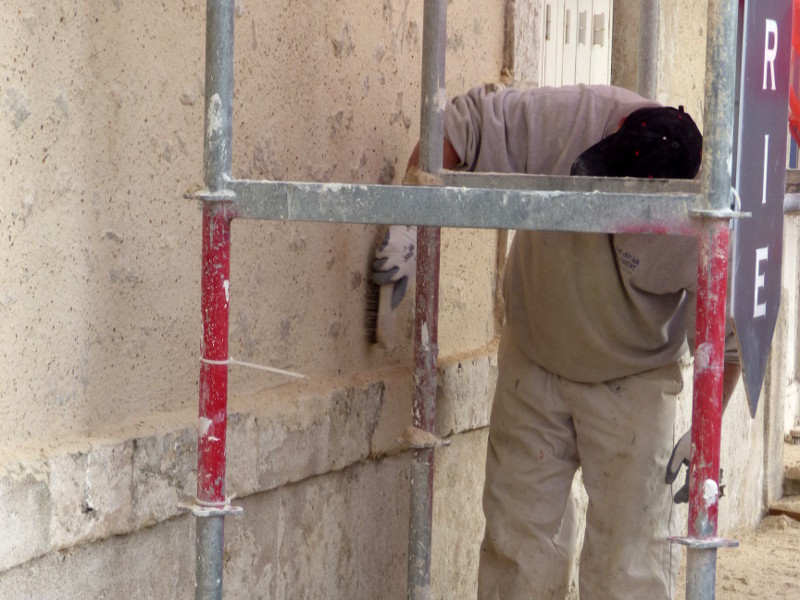 Voilà la finition: Brossage de chaque pierre pour les faire apparaître, finition autour des portes et fenêtres.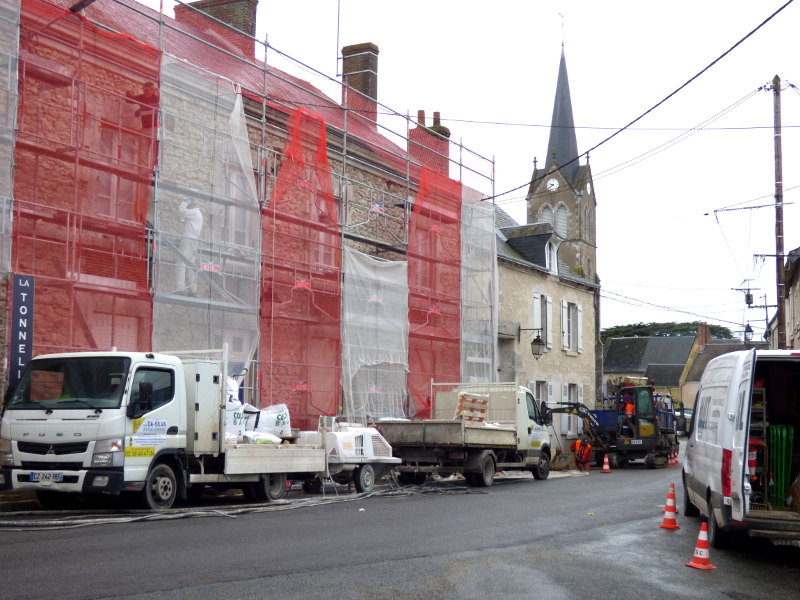 La rue était bien encombrée! Merci aux voisins pour leur compréhension quant aux bruit et limitation du stationnement dans la rue des eaux bleues pendant plusieurs semaines.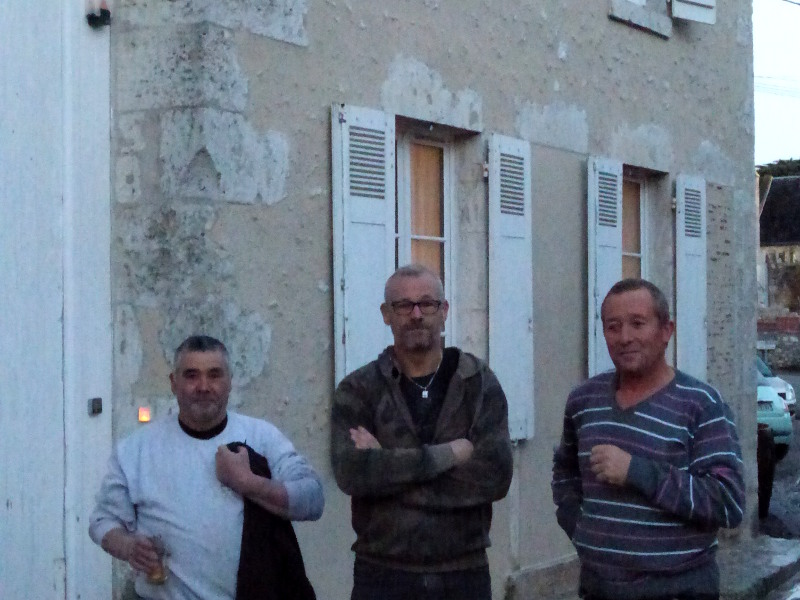 Un grand BRAVO et merci à l'équipe de DA SILVA Ravalement pour leur travail et bonne humeur! Les photos de la nouvelle façade seront publiée prochainement! Patience!