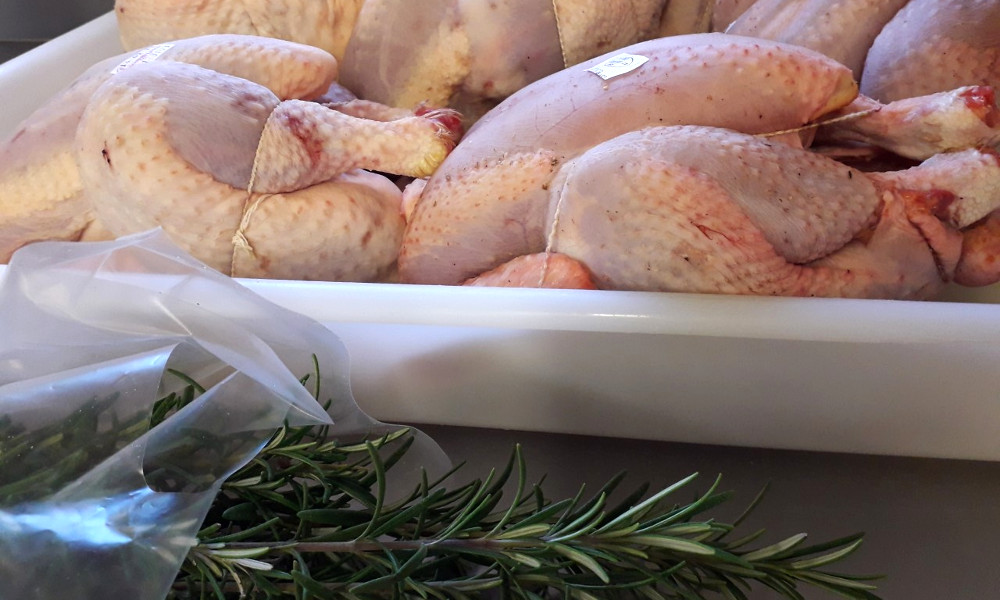 Locally sourced products, we love!
What a pleasure to see the breeder himself bringing (with the smile!) the fruit of his (organic) production!
No intermediaries, respectful price for the producer, speed of delivery, freshness of the product, pleasure of the Human exchange… so many advantages for all to work "directly" with the producers. On top, by snowing weather, we are also delivered, it is close by!
And, "icing on the cake", Bruno Rabier (photo) always brings us a bouquet of rosemary of its garden. Just happiness!