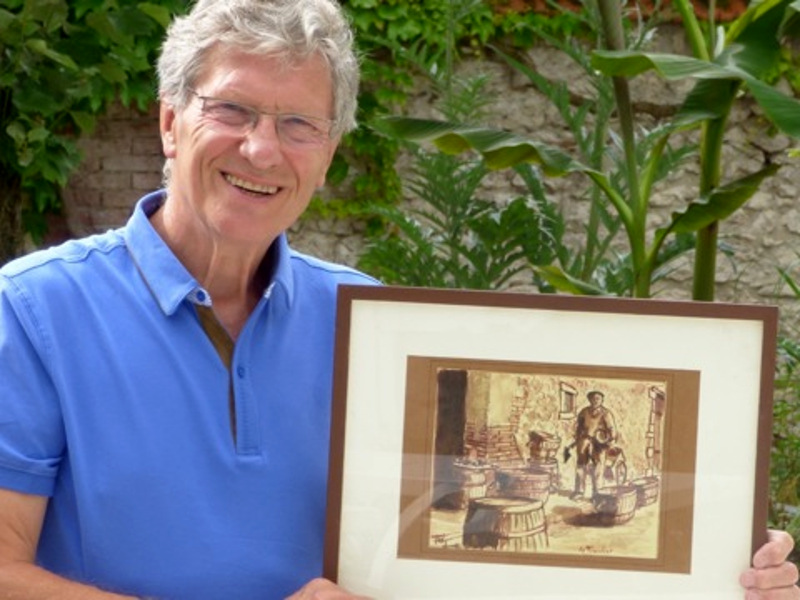 Thank you for this painting!
Thank you very much, to our customer, the painter Mr. Ted Hiscock to have offered to La Tonnellerie one of its superb paintings!
It represents a cooper met by the artist in 1985 while the old craftsman was still making in his workshop the traditional techniques of a job today widely mechanized.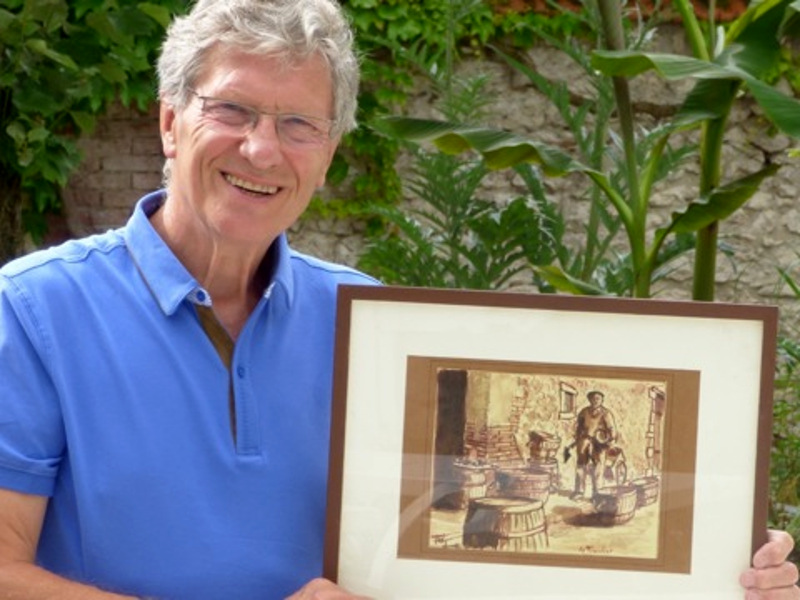 A "suited" present according to the artist, as the house welcoming our hotel today has been built in 1820 by the Villain family, coopers and wine sellers. The manufacturing of barrels was made in the current room of the breakfasts buffet where we can guess the location of the workshop fireplace.
THANK YOU again Mr. Hiscock, we shall find a nice location for this nod to the past of the house!
http://www.tedhiscock.com/